White House Highlights Dr. Ashifi Gogo as an Immigrant Innovator "Champion of Change"
THE WHITE HOUSE
FOR IMMEDIATE RELEASE
May 29, 2013
White House Highlights Dr. Ashifi Gogo as an Immigrant Innovator "Champion of Change"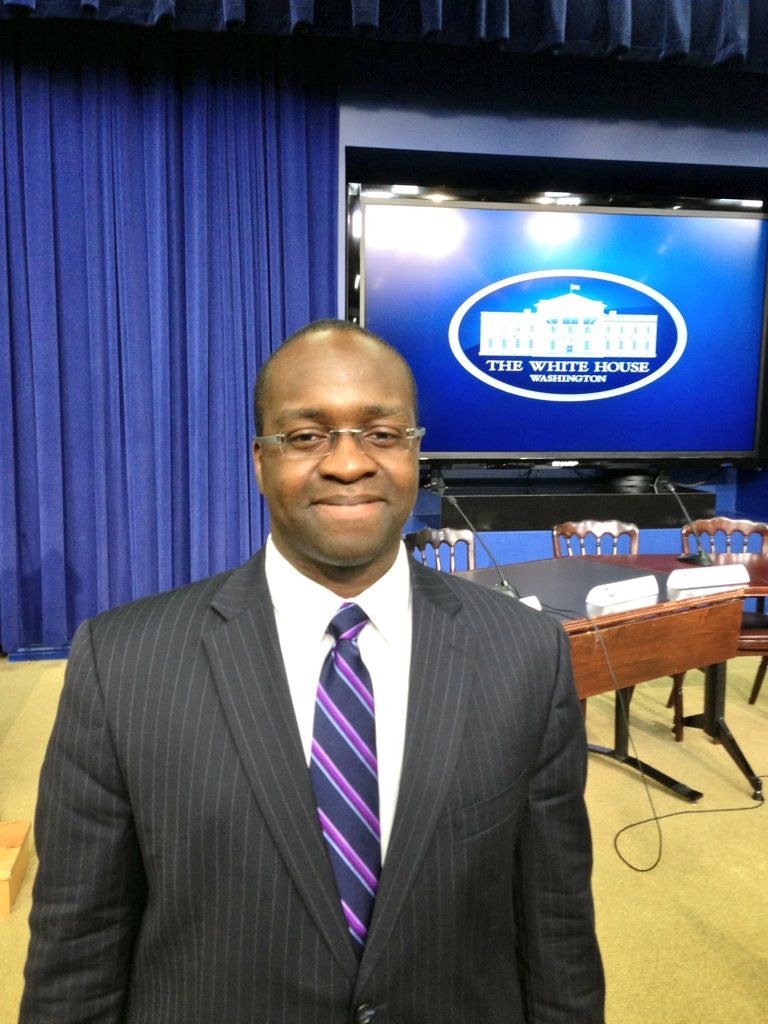 WASHINGTON, DC – On Wednesday, May 29th, the White House will honor Dr. Ashifi Gogo as one of eleven people who are Immigrant Innovator "Champions of Change." This Champions event will highlight immigrant innovators and entrepreneurs – the best and brightest from around the world who are helping create American jobs, grow our economy, and make our nation more competitive.
"Immigrants have long made America more prosperous and innovative, and the Champions we are celebrating today represent the very best in leadership, entrepreneurship, and public service," said US Chief Technology Officer Todd Park.  "We are proud to recognize these leaders who work every day to grow our economy, advance science and technology, and support their home communities."
The Champions of Change program was created as an opportunity for the White House to feature groups of Americans – individuals, businesses and organizations – who are doing extraordinary things to empower and inspire members of their communities.
To learn more about the White House Champions of Change program and nominate a Champion, visit http://www.whitehouse.gov/champions/immigrant-innovators
UPDATE: Ashifi Gogo wrote a great post on the Champions of Change Blog that we are excited to share with others: http://www.whitehouse.gov/blog/2013/06/04/empowering-people-worldwide-fight-counterfeit-drugs.
Missed the event? Watch here: http://www.youtube.com/watch?v=2V0HXyha6Hs
Dr. Ashifi Gogo
Cambridge, MA
Dr. Ashifi Gogo is the CEO of Sproxil, a social enterprise that empowers consumers in emerging markets with mobile technology to combat the $600 billion counterfeit goods industry. Under his leadership, Sproxil developed its award-winning Mobile Product Authentication™ (MPATM) technology that has been used on over 100 million products by more than 2 million consumers to verify the authenticity of their medication. Former U.S. President Bill Clinton described Sproxil as "a genuinely remarkable achievement... [it's] empowering...putting people in charge of their own healthcare." Sproxil's MPA solution is now used on multiple continents and in many industries including pharmaceutical products, automotive, garment, and fast-moving consumer goods.